When I'm talking about investing with people, there are some things that keep coming up.
It's always things like:
"I don't have time to invest!"
Or…
"It looks too complicated. I'm not clever enough!"
And my favourite:
"I don't have enough money to invest!"
This last one is the one I wanna tackle today.
Once and for all.
If you'd rather watch, I've recorded a video about this topic. Check it out:
I have two problems with those statements…
Firstly, they are excuses. 
Most people know that they should invest, but it's much easier to keep doing what they've always done. So they invent an excuse that feels comfortable to them.
Maybe you're also making excuses for yourself, and I get it – I used to do the same thing before I had my paradigm shift and started my journey to financial independence.
The second problem I have is that those excuses are often based on the wrong beliefs. And those beliefs come from misinformation.
It's like learning to drive.
At first, it looks like the most daunting experience in the entire world.
You get in your car…
You look at the pedals, gearstick, mirrors and buttons and you're overwhelmed.
What's your immediate reaction?
You want to quit (this metaphor works much when you imagine a manual car, by the way 😛 )
You finish your first lesson, lock yourself in your bedroom and your brain starts trying to make excuses…
"It's too hard! You'll crash! You'll never be able to pass your test!"
But you persevere.
Because you know that pretty much everyone can drive. You know so many people who were successful in learning to drive that you start to believe that you can too.
That knowledge is enough to crush your beliefs and let you take action.
What happens next?
You pass your test and become a great driver. Job done!
Well, investing and building wealth is very similar.
It looks daunting.
Scary.
Difficult…
But it really isn't.
Not when you have the right information and actual data (this is the engineer in me speaking haha).
So…
Can you become a millionaire with just $5 a day?
Let's find out.
First, I'd like to state the obvious; $5 is not a lot of money.
It's enough to buy you a couple of things in the supermarket, a drink when you're out, or something random that you'll never use.
Sure, it adds up to $150 per month, but that may or may not sound like a lot of money to you…
The point is this:
I think pretty much 99% of people reading this are able to save $5 a day.
Agreed?
Good 🙂
The next thing you want to do with this money is to put it to work.
You wanna make your money make you more money.
How?
By investing in stocks of brilliant companies and giving it time.
By brilliant companies, I don't mean things like Facebook, Amazon, Netflix or Google…
Those might sound exciting, but to invest you need to do the exact opposite.
Chasing Boring
The word boring sounds a bit taboo, but when it comes to money it's what you're after.
You want a portfolio of businesses that are very good at doing what they do and they provide something people need. Things like:
Energy
Materials
Cleaning products
Food
Industrial equipment
Insurance
Do you see where I'm going with this?
Companies that provide things that people need – and will always need – are amazing at making profits.
And guess what?
Those profits then get paid to their shareholders in the form of dividends and stock increases! 
Let's say that' over the years, you save $5 a day and manage to create a well balanced and diversified portfolio of these kinds of stocks…
That sounds difficult, but it's easy when you know what you're doing (read till the end to learn how to do it).
Let's also say you do this from the age of 25 until you retire at 65. So basically for most of your working life…
How much would you have?
Let's do the maths…
Assuming your stocks would grow at 10% a year – which is pretty realistic – by the time you were 65, you'd have…
$969,802!
So yeah, pretty damn close to a million bucks!
The amazing thing is that the bulk of that money was not saved by you…
It was generated by the insane magic of compound interest. I wrote an article a while ago about this, so check it out.
In reality, over those 40 years you "only" saved $73,000.
If you were old school and kept all in cash under your mattress, that's how much you'd have – except it would be worth less every year because of inflation…
So you might be asking:
"Where did the other $896,802 come from?"
It was provided by the businesses that you had stocks in!
Consistent Greatness
In that time, they got better at making and selling their products or services.
They opened new facilities and stores.
They hired more of the best people to keep growing.
They tried new ways to market their offerings.
In short, they got better at making money.
Just take a look at a well-known company like Procter & Gamble for instance. This is one of my favourite stocks, and you'll see why in a moment.
Most companies that trade in the stock market have an investors website where you can calculate returns.
In the case of P&G, an investment of $10,000 in 1980 (reinvesting the dividends you received into more shares) would now be worth…
$457,715.
Take a look:
Yeah, pretty spectacular!
But that's what happens when you buy amazing companies through their stock! Greatness is pretty much guaranteed.
It's almost inevitable.
But Let's Get Realistic…
In the first example on this article, I've used a simple compound interest calculator to work out the growth of $5 a day for 40 years.
But that ignores a few important variables…
It doesn't include inflation. Or taxes.
Those are super important factors to consider, as they'll affect your results massively. They can be the difference between wild wealth and catastrophic ruin.
On the other hand, that calculation also assumes you'll only ever save $5 per day – nothing more.
But come on…people get promoted!
They earn more money!
They get better at saving over time!
That's another big factor to consider. You may only be able to save $5 a day now…
But in a few years, you might be ok with $10. then $15, $20, $50…
So I think we should have another go at this calculation to make it more realistic – don't you?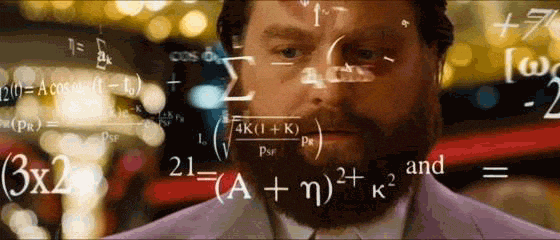 Here's what I've assumed:
An average inflation rate of 3% – this is in line with historical US inflation
A starting dividend yield of 4% which grows at 8% per year
A yearly increase in stock prices of 8%
All dividends are reinvested into more shares
I've even included taxes here! I've assumed dividends are taxed at 20%, so you have to pay taxes before you reinvest them.
As I said just now, I believe most people can save more over time, which is why I've added a 5% increase in how much this person can save per year. Still, very little.
The results of all of this?
By the age of 65, this person would have:
A portfolio worth $1,007,000
A yearly dividend income of $32,000
Not bad when you consider this person started with $5 a day!
What Does This Mean For You?
It means that you don't need a lot of money to become very wealthy.
When you put yourself in a position in which you can profit from the power of compound interest, big things happen.
Like becoming a millionaire by saving just $5 a day! Talk about small beginnings…
The important thing is that you save something, invest it in high-quality businesses that will grow it for you, and give it time.
That's the name of the game.
So next time you're about to tell yourself that you don't have enough money to save and invest, just remember…
You're wrong! 😉
You really, really do!
And if you can save more, then the results you can expect will be much bigger.
You can reach financial independence and early retirement, and know that you'll have an income for life that doesn't require any work at all.
What's Next?
So, if I've managed to convince you that you can transform your financial life starting with just $5 a day…
Or if you just want to get to retirement age with a large amount of money that supplies you with income…
Then I've got a resource that you'll love.
I've made a quick guide to investing for beginners.
This will take you from someone who might not know a lot about money or investing, to someone who consistently invests because he/she understands the ridiculously powerful power of compound interest.
If you like the sounds of that, just enter your name and email address below and I'll send you the guide automatically.
If you enjoyed this article and know somebody who would learn something from it, will you please share it on social media using the buttons below? 🙂